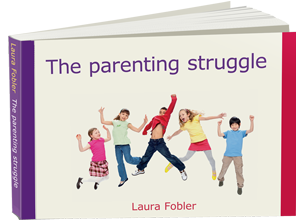 Work on a better relationship with your child, by learning new insights, knowledge and skills. An e-book filled with inspiring and humerous anecdotes written by Laura Fobler.
This is an e-book, intended for all parents who want to improve the relationship with their child or want to keep the relationship as good as they possibly can!
In recent years, I have written many articles all based on 'real life'. I mean my own personal life. In these articles I describe a number of situations, some are funny, some are serious. I explain how I look at these situations, what I have done or should have done. All resulting in an e-book of almost 60 pages, including:
-how to help your child resolve his or her own problem
-how to grow your child's confidence
-how to confront your child without harming your child's self image
-why you need to take good care of yourself, for the benefit of your child
-how to prevent conflicts effortlessly while travelling
And much, much more!
The articles in this e-book will help you to improve the relationship with your child, so you will enjoy each others company much more and you will prevent problems later in life.
The e-book was designed by a graphic designer and contains a dynamic index, so turning pages is even easier than ever!
You can now buy this e-book for only € 24,95
When you order the e-book, you will receive an email immediately, which contains a link to download the e-book.
Order NOW!